Are you planning to do your wedding day makeup? Well, putting together a wedding can take a lot of work and money as well. It is okay if you plan on doing your wedding day makeup rather than hiring a professional to get the work done, which can cost you a lot of money.
It is no mandatory to hire a makeup artist to prepare you for your big day. Neither it works as a status symbol to flex around your friends or family. All you have to do is research what best suits your skin and practice a bit to get better at the job before your wedding day.
Here are some own wedding-day makeup ideas for brides looking for doing their Makeup all by themselves on the big day; in the end, all that matters is how happy you are no matter how you look or how you dress up.
Few tips for doing your Makeup for a wedding
Do some research about your skin, find the skin type you have, and look for suitable products that will suit your skin and will not have any side effects.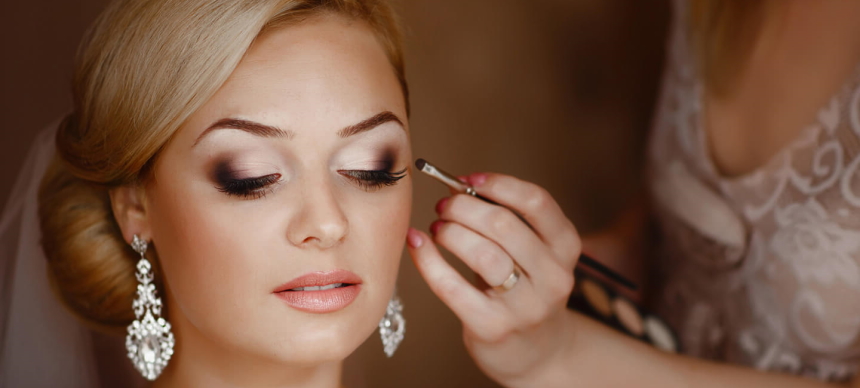 Practice the Makeup look you are finalizing for your wedding before the wedding day arrives so that you have a better idea and better control over the makeup brushes and products. Maintain notes if you feel like keeping proper track of how much product you have used and how you have used them to get the look.
Start with the basic thing before jumping into trying high-end products like foundation and compact. Moisture your skin first, and do not forget to apply primer before starting with your Makeup. Primers provide a perfect base needed to start the Makeup.
Use a corrector to correct all the marks and flaws on the skin. Correctors neutralize the skin tone by correcting all the flaws, pimple marks, acne, and uneven skin tones.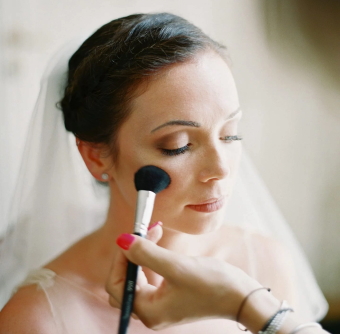 Please choose the right shade of foundation and apply it all over the face except the eyelids with a brush or blender. Make sure all the foundation is settled on the skin.
Apply concealer to the eyelids to get rid of dark circles. Make sure you buy the right color of concealer, which matches your skin tone.
Define your brows perfectly; do not overdo your brows. Counter and highlight your face by targeting your face's sharp ends, which will give a sharp look to your face. Apply blush to your face if you want to.
Apply lipstick and define your lips with a lip liner. Spray setting spray or apply setting powder on the face to help your Makeup settle perfectly on the skin.